Advice from a Dragonfly:  Spend time near the water, Be colorful, Enjoy a good reed, Zoom in on your dreams, Appreciate long summer days, Keep your eyes open, Just wing it!         Ian Shamir
Last year I saw so many dragonflies and this year, they are a rarity.  I must have needed them physically by my side.  Now, when I see one, I just get this sense that on this huge planet, among billions of people, each one of us is important- we do matter in this huge scheme of things.  Last chemo treatment is one year passed.  Chemo is such devastating treatment because it feels like it reaches into every corner of your body, I guess that's the idea but it makes you nauseas, takes all your hair away, affects your skin and nails, leaves your mouth with a chemical taste but one year later, the affects are gone.  I understand now why my sister, Lynne, reacted with such disappointment when I had to do radiation also.  Like Dr. Binderup says:  "Radiation is the gift that just keeps giving."  So radiation doesn't seem as invasive as chemo when it's administered, I hardly noticed any fatigue, but now I live with the tight skin, the uncomfortable sensation in my breast and arm, and  also the consequences of scar tissue blocking fluid movement through my lymph nodes. But with that said, I am so grateful that there is medicine that could treat this cancer.    
Today was the perfect day.  I woke up early to join Patti and Sue B. on a bike ride to Little Mountain through Emigration Canyon.  Speedy Patti went ahead and Sue and I made our way to the top where we asked others to take our picture.  I stood there remembering the day Taylor left for his mission- we did this same bike ride and again took a picture with Little Dale behind us all the while knowing that Taylor's life would never be the same as he began this incredible journey.  As we started our decent, I thought about today's date and realized it was June 28.  As I was in the chemo tunnel last year, June 28 was my focus.  Everything revolved around that date.  I set my sites on getting there.  And, it was only fitting that I would be sailing down the canyon with Sue B. by my side.  She had planned the lovely "Hat" party a year ago, while I was still drugged up on steriods.  I would be dealing with the medicine's affects in a few days.  No surprise that I would find the most darling dragonfly hook at my door later with a darling note in celebration of being a year out from sweet Sue B.!
Later that day I got to play tennis with Donna and I don't even care, well maybe a little, that we got absolutely clobbered, it was so great to be feeling so healthy in the great outdoors laughing and commiserating together about missed shots.  And I loved that Donna sent a message later saying "I was thinking how many great shots you ran down and got back…so many times!!!"  I couldn't remember any of those shots and I knew I didn't deserve any praise but I so appreciated that she was concerned about my feelings.  
And so a year later, as I got into bed after a really rewarding, satisfying day I was mindful to give thanks and to remember that life does go on, that hard times do pass, that loved ones are there to carry you through the pain and heartache, that the sun does shine down upon us.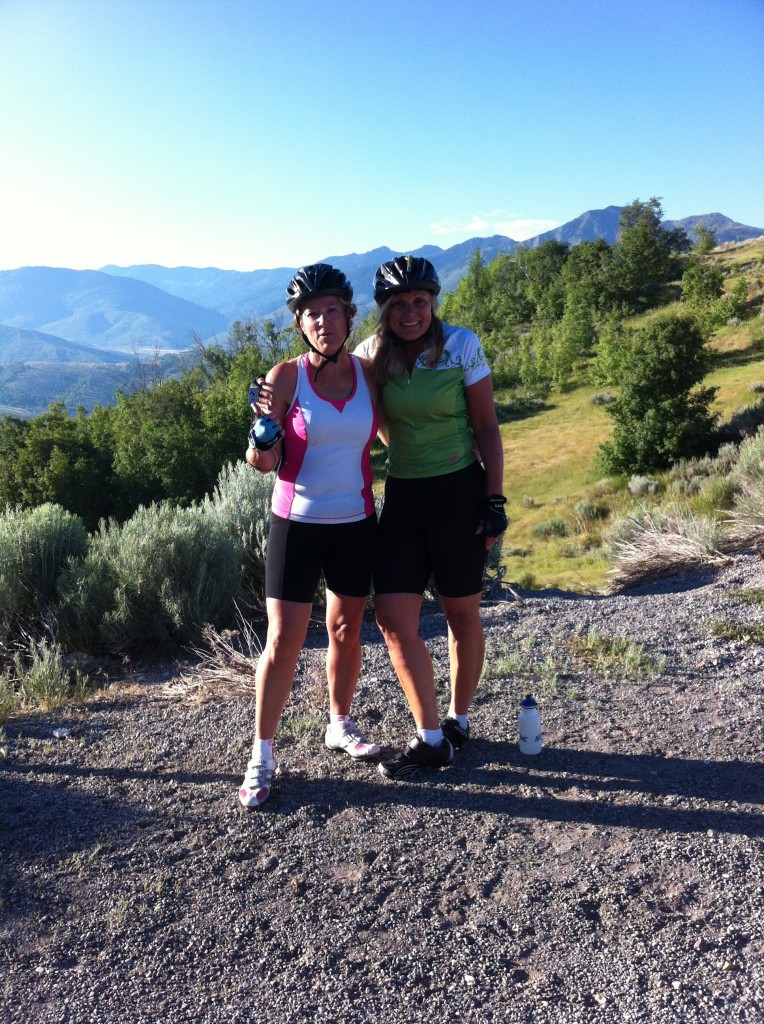 Taylor, August 18, 2010, a few hours before entering the MTC in Provo