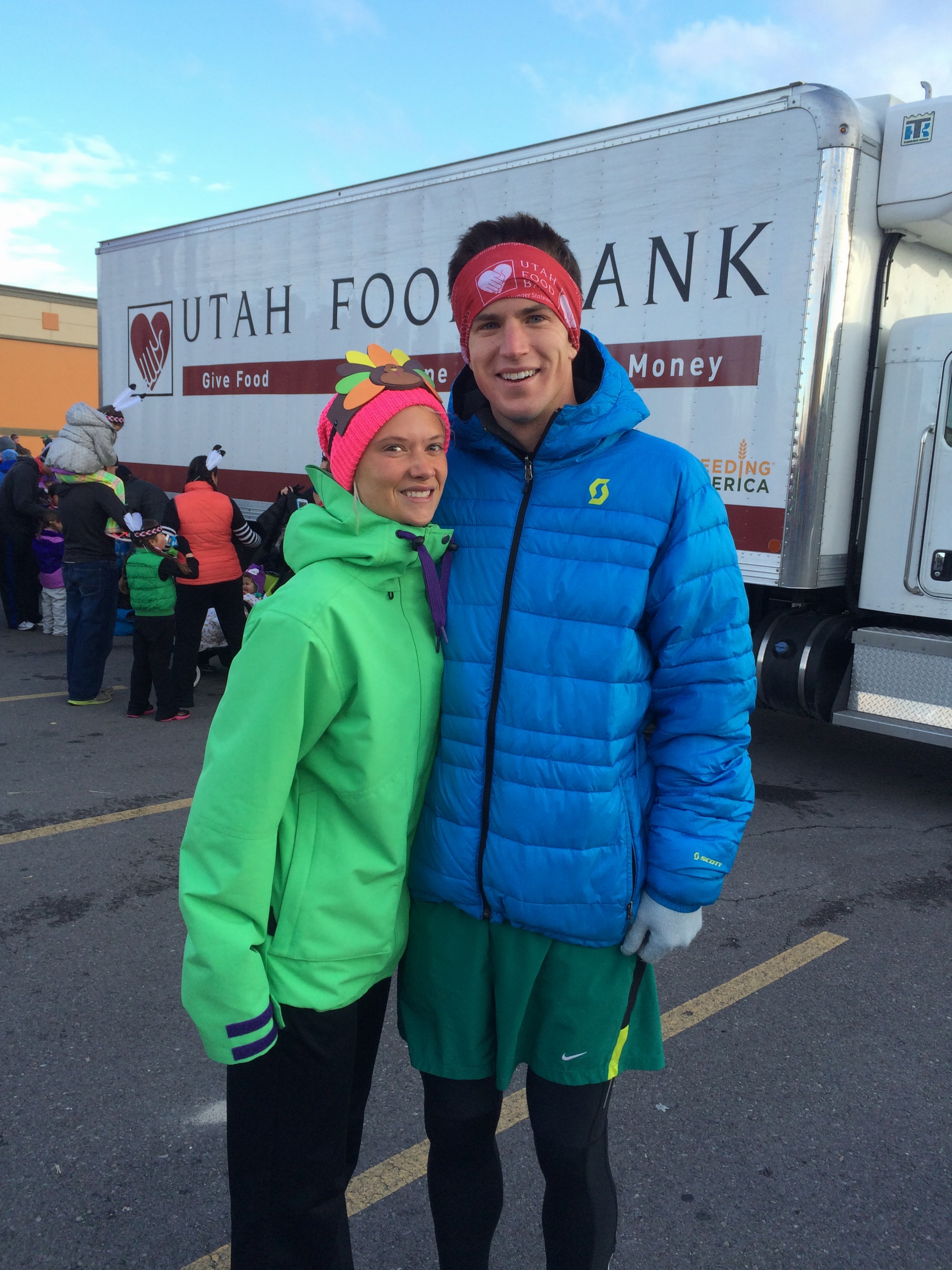 Taylor and Katie at the Food Bank Turkey Trot- November 2015, Always giving these two
Yesterday, I went to Skyline and talked with my students and told them my cancer history and how I would not be coming back to teach.  Ann Jensen will take over for me and that is the greatest blessing.  We'll get these grades done together and I will be here for questions or any other help she needs but that is it for me and my teaching days. I'm glad that I was able to teach this semester.  It was physically painful but I feel good about mustering through.  My arm is still causing me much grief but at least I have the hope that the nerve pain will improve. That will be a very happy day for me when I can go forward without that pain. I have enough pain with the mental anguish of leaving this world, head and ear pain, knee aches and shaky legs, extreme fatigue and stomach pain. Yes, I think that covers it.  But I have such dear family and friends and loving support to counter it.
My word for this year is "SHARE".  A terminal disease will bring out the best in you if you let it.  As a family, we are sharing our time and our words.   We have had the deepest talks with some of my children and their spouses and it's been incredible.  The fortunate part about lingering as you are dying is that you get to tell your loved ones how you feel about them, your life, your values and believes and any other details you want to leave them with. Katie brought over this lovely foaming bath soap and then stayed and we talked and talked.  Thank you Katie for sharing your time!  She is just like a daughter.  I adore, admire and love her so very much!
I am just praying that the treatment I receive will ease the pain so I can enjoy my family fully! I am very blessed!
Newport Vacation 2014