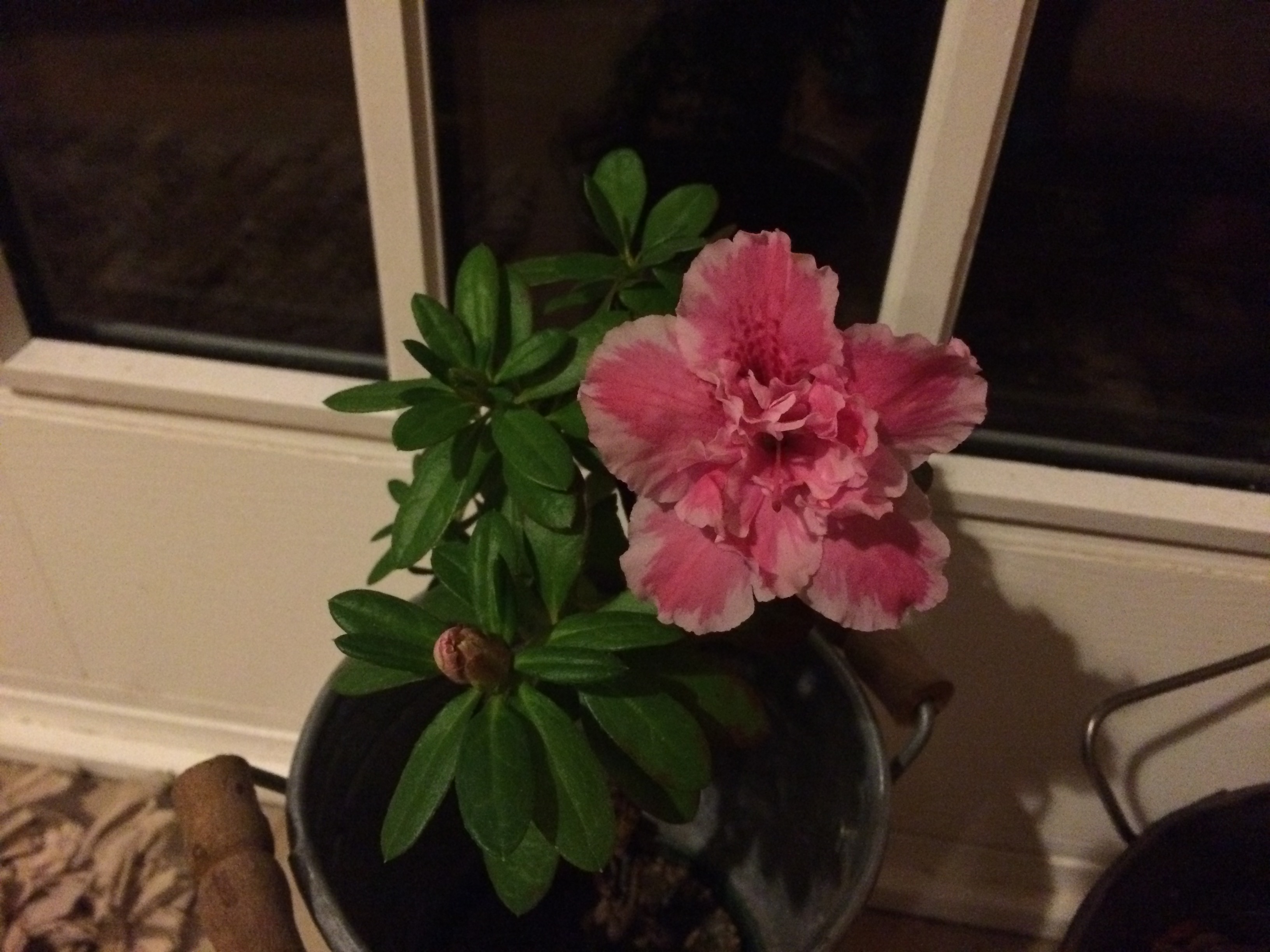 Flower blooming in my home right now. This plant was given to me last year after brain surgery.
It's a busy day but in the midst of all the hustle and bustle of the season, I feel very strongly that I must take the time to sit for a minute and write a few thoughts. Everyday, I feel the impact of being alive and am so grateful to be able to share this time of year with my family and loved ones.  I have such wonderful people in my circle of friends, neighbors, associates, and family that love and support me and for that I can only be so grateful and pass it on. Since, my last MRI scan, I awake each morning with gratefulness or thoughts of the day or concerns, but not that "I have cancer".  I awake with a heart full of joy that I can play tennis or teach school in full health.
I wanted to include this message, that I received at work from the superintendent of Granite District: "In this holiday season, there are a few folks in my immediate circle who are struggling with very serious health concerns.  I work pretty hard to keep my personal and professional lives separate, but, given this reminder of my own mortality, I want to share the following.  Some of you may know that I lost my father to cancer some 15 years ago.  With his perspective on cancer, he declared it "a loving disease – it gives you the opportunity to say the things you were too dumb to say before you got sick."  So, hoping for health for all of us, I still encourage us all to take some time in the next couple of weeks to express our love to our loved ones, hug tight those close to us, seek out that extended family member (we all have one J) and say the things we are ordinarily too busy (or dumb) to say."
I agree that we probably are silent too often when we should tell someone how much they mean to us, how much we love and care for them.  Why is it, that those are often the hardest words to say?
I am so indebted to those who have come before me and made my life possible. I drove by the graveyard where some of my ancestors are buried, including Christina McNeil Reynolds, who crossed the plains with the Wiley Handcart Co. at 24 years of age, after leaving her family in Scotland.  I saw all the flowers adorning the graves of loved ones and realized that I needed to take flowers to her grave as a gesture of acknowledgement of her powerful influence in my life. I loved finding her grave and sending her the message that I do believe in miracles.