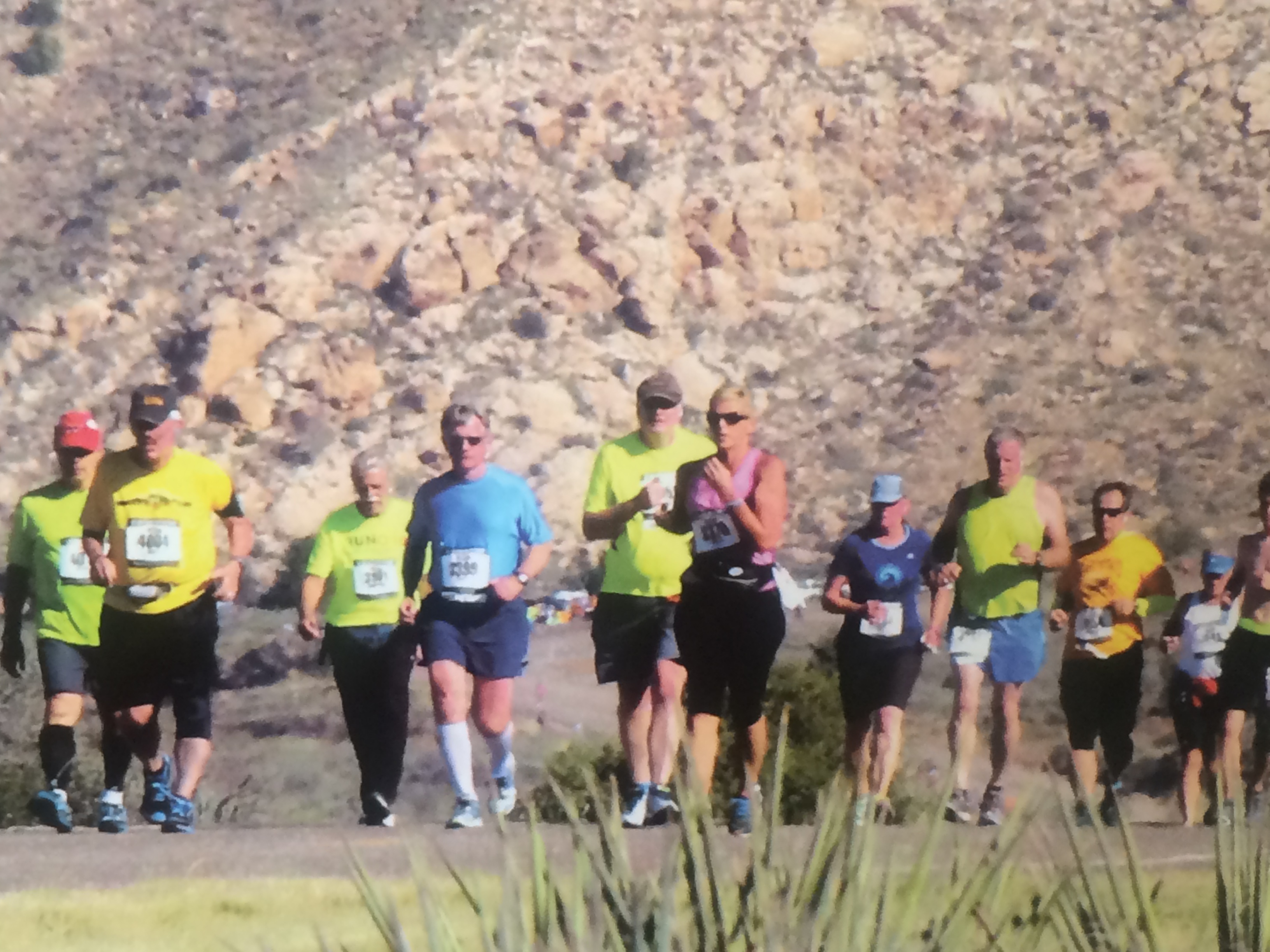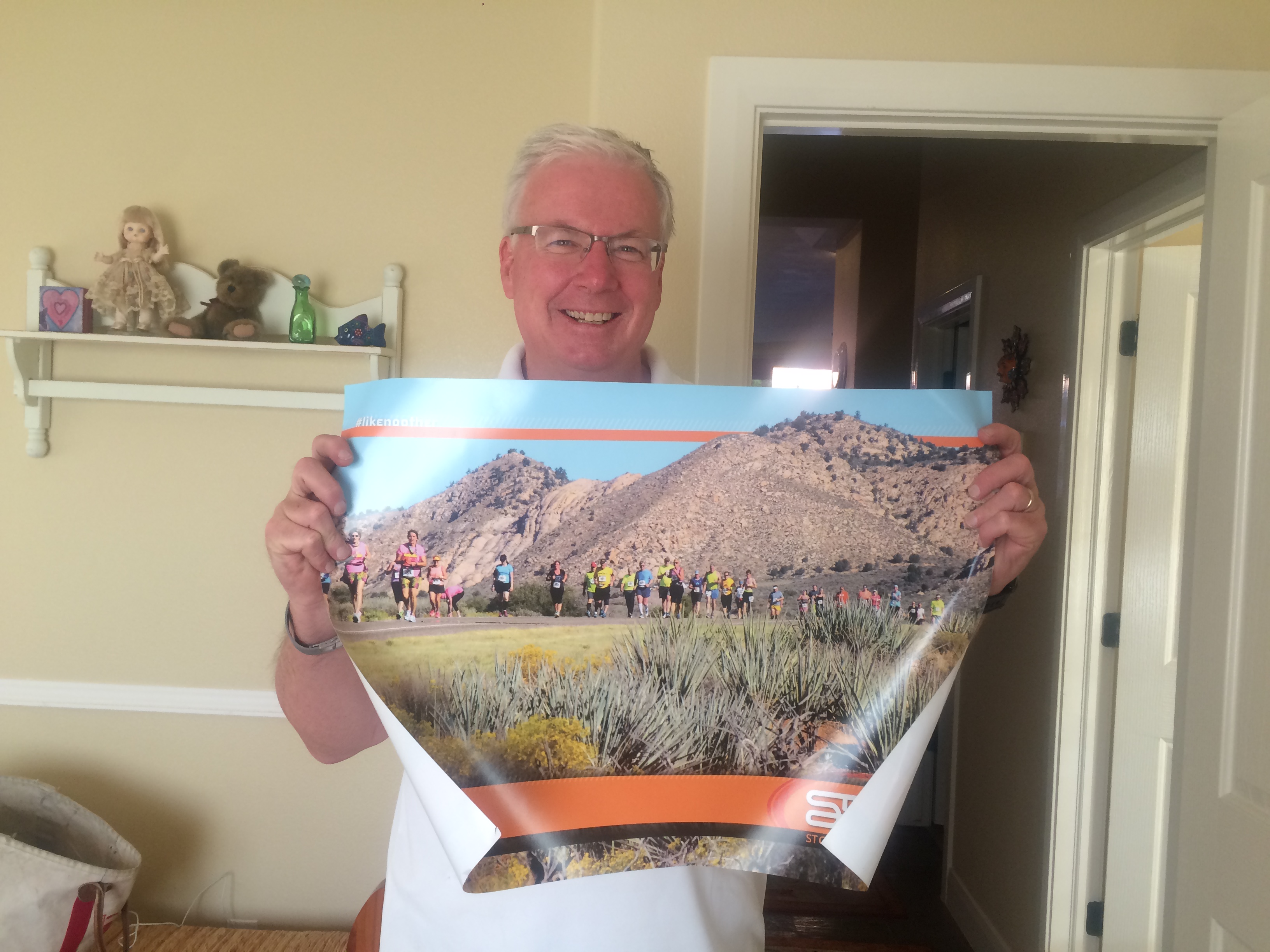 Joe and Peter Foss made this year's poster.  Pic from last year.
For the last two weekends, Joe, Alex and I have been away and I think it saved me or at least helped me in many ways.  Two weeks ago, we headed to St. George and watched Joe, Taylor and Katie run the marathon.  Katie didn't feel well but that didn't stop her from giving the race all she had.  Joe ran his 17th St. George and finished much faster than last year, which he deserved due to eliminating bread from his diet and working hard on becoming more fit.  Taylor, who never ceases to amaze us with his physical strength qualified for Boston second year in a row, beating his time of last year by 4 minutes.  Alex and I waited at mile 16 for Taylor and Katie, then got down to mile 23 to see Katie and Joe come by. Then headed to the finish line.  I loved staying at Grandma Janet's and being busy with family around me all weekend.  My arm pain was still bad and sometimes almost unbearable but I took a lot of showers and baths and tried to imagine a time when the pain would be a memory.  I was looking forward to my appointment with Dr. Randle on October 13 when I would have some results about how to make the pain go away.  That day came and he tested my arm, spine and areas around it to see where the pain was coming from.  Two days later, on October 15, I went in for a steroid injection in my spine.  I felt almost immediate relief but then have experienced some pain, especially when I sit in a car or at the computer!  I am grateful for medical care, grateful for amazing doctors but I really am looking so forward to feeling 100%.  I hope it's in my future.  I will write more later, when I am up to it!
Taylor, Katie and Joe at start!