Quote of the Day:  "Begin at once to live, and count each day as a separate life."   Seneca
Exercise Log:  Jen and I went 4.95 miles walking into Holladay along Wander Lane.  We are bored with the same route and so tomorrow we are embarking on a new route that we will drive to.  I threw out the idea of doing a 1/2 marathon next year- Jen is considering it.  I think it would be an awesome goal!
Jami and Christine sent me this darling hanging ornament with a girl holding a hummingbird that says "HOPE".   The card reads: … "hang in there, soon this will all be behnd you and you will be back running marathons.  I passed that 7 year mark and so will you.  I just know it somehow."  Love & Blessings, Jami and Christine.  I can't tell you how good that made me feel.  It's so awesome to think that others believe in you and are pulling for you.  My goal was always to run 100 marathons- do I have that in me?  I don't know.  Sue O. is almost to 60 and really she is amazing that she rarely has an injury but my total is at 27.  I love to think that I could run 73 more!
And then these beautiful flowers came from the my Sportsmall Teammates with a card that reads:  "We're all thinking of you.  We miss you on the tennis court.  Love your Sportsmall teammates.  Wish you the best."  I can't even begin to count the number of hours I've spent on the tennis courts loving 99% of them, so this means a lot.  I have really missed playing tennis and the friends there.  Today I felt my arm and it was so jiggly.  I am committing right now to start doing weights- can't go above my head yet- so my muscles don't atrophy!
This afternoon, a huge storm moved over the Salt Lake Valley.  A weather warning came on TV saying that a storm was moving our way, roughly 10 miles per hour and could be accompanied with lightening and large hail.  The warning said to get indoors so I immediately thought of Mary and the girls and wondered if they were outdoors because they do so many outside activities.  They were inside and safe.  I so appreciate Mary letting me worry about them.  The storm left this clean smell in the air and when I walked outside, the sky to the west was blue and clear reminding me that there is sun after a storm, that things never stay static, there is always change and yes, hope.
I had a lot of errands to run today and things to do to get ready for the wedding but I am so missing this balance and meaning in my life.  I am always searching for the perfect combination of busyness.  I want to be productive and to be making a difference but I also need my share of time with my family and also a portion of fun, which includes physical activity.  Now, I'm just spending time healing and everything is out of whack.  So how does one be patient while the pieces fit back into place?  I'm not naive enough to think that life is always perfect but I did have my ducks in a pretty good row before cancer hit.  Now, I have to start again or maybe now I get to start again which is really a privilege. I mean, I live in this place in the world where the possibilities are limitless, right?  We have all these freedoms that sometimes we don't even see. 
Hope Ornament from Jami and Christine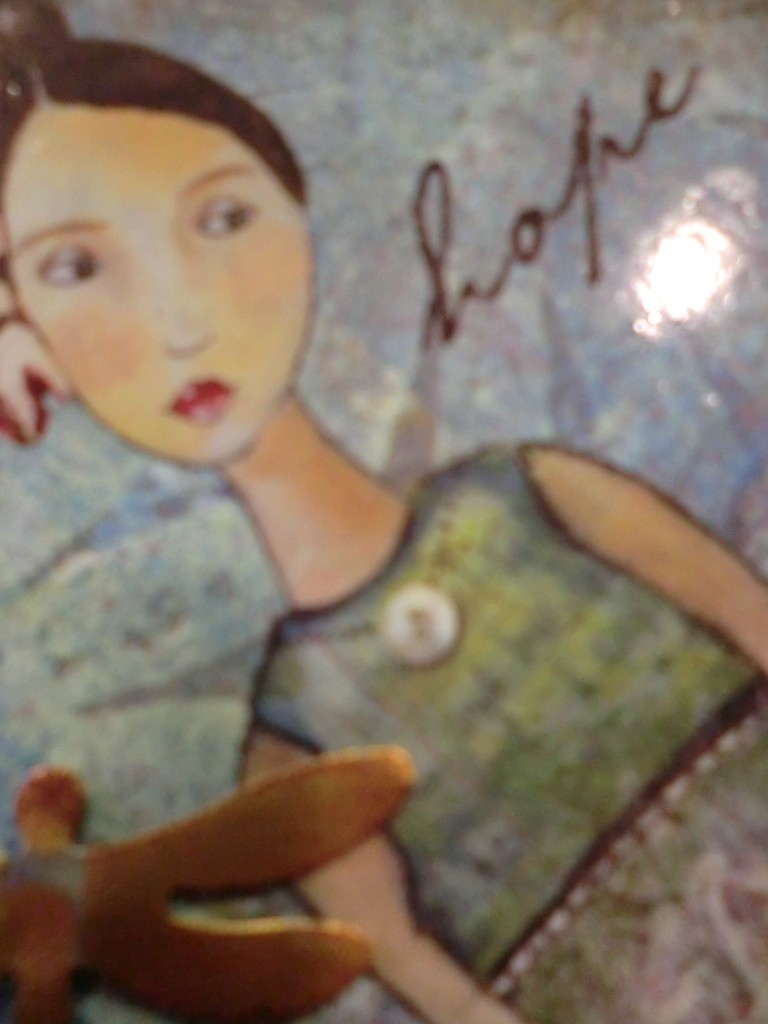 Flowers from Sportsmall Teammates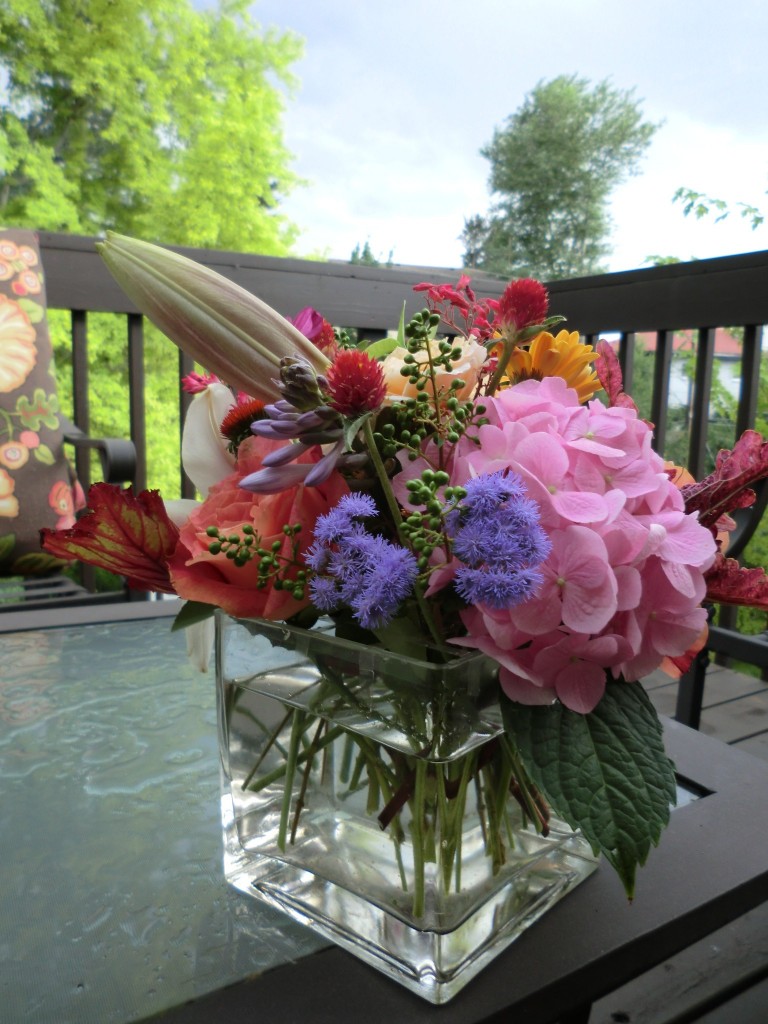 Sportsmall Teammates  Summer 2010